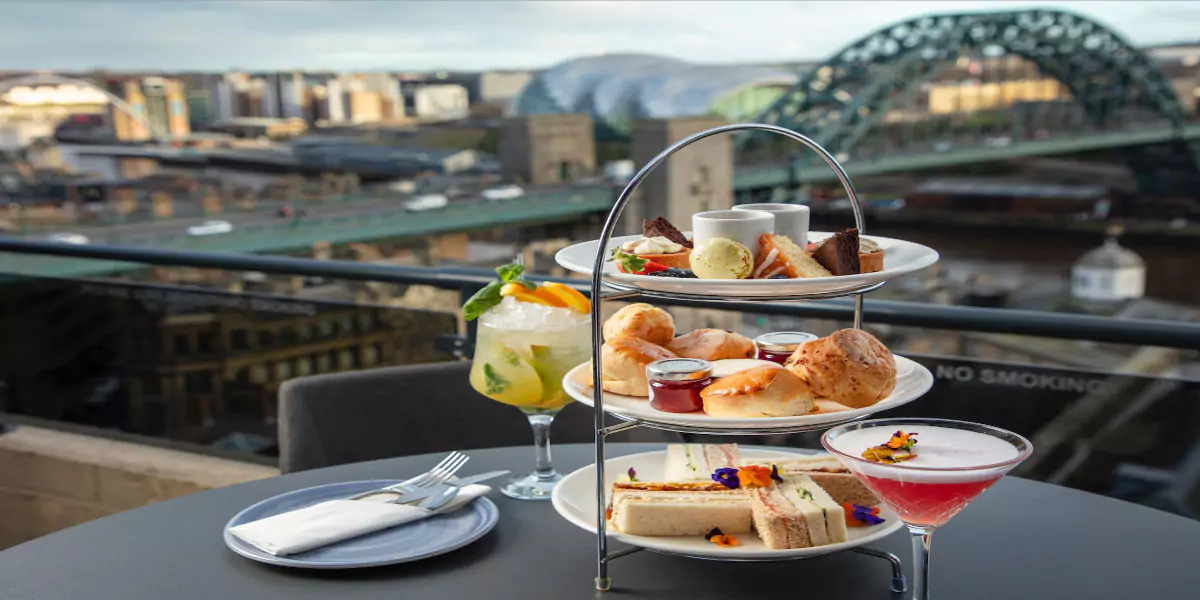 Elevate Your Afternoon Tea Experiences At Newcastle's Bistros
If you enjoy your afternoon high tea sessions with your friends or loved ones, you should visit Newcastle's bistros for the same. Whether you want to unwind or indulge in a leisurely afternoon with your friends and family, Newcastle's vibrant bistros offer many options. From traditional tea rooms to contemporary bistros with a twist, you can elevate your afternoon tea experiences to new heights in Newcastle's bistros. Here are some ways Newcastle bistros stand out for their afternoon tea sessions:
Provide Attention To Detail
One main element that sets Newcastle's bistros apart is their attention to detail when creating the picture-perfect afternoon tea setting. You can step into any of these charming establishments, and you will be greeted by elegant table settings with delicate tea cups, multiple layered trays showcasing a delectable assortment of treats, and a soothing ambience that makes you feel relaxed.
Wide Selection Of Teas
Next,
Newcastle's dining establishments like
Hardys
Bistro
have a good tea selection, including a wide range of flavours catering to different tastes and preferences. Whether you're a classic English breakfast tea fan or yearn for a more exotic blend like Moroccan mint or fragrant Earl Grey, you can find a tea here that will tantalise your taste buds. Many bistros also offer herbal and fruit infusions if you want a caffeine-free option. The knowledgeable staff at these bistros are well-trained, know the different tea varieties, and can guide you in selecting the perfect brew to complement and enhance your afternoon tea experience.
A Variety Of Delectable Treats
Also, another thing that makes the afternoon tea sessions more enjoyable is the assortment of delectable treats that grace the tiered trays. At Newcastle's bistros, you can completely elevate this experience with an array of sweet and savoury delights that look as good as they taste. You can try a variety of dishes here, including delicate finger sandwiches filled with smoked salmon, cucumber, or egg salad to freshly baked scones served with clotted cream and homemade jams. Each of these afternoon treats is crafted with care and precision.
Unique Innovative Settings And Creativity
Next, Newcastle's bistros understand that innovation and creativity can elevate your traditional afternoon tea. Thus, you will find unique twists on classic favourites, such as miniature quiches with surprising flavour combinations, tartlets with inventive fillings, and desserts that are almost too beautiful to eat. These culinary masterpieces showcase the talents of the bistro's skilled pastry chefs and add an element of surprise and excitement to your afternoon tea experience.
A Relaxed And Soothing Environment
Also, you can enjoy a relaxed and inviting atmosphere at Newcastle's bistros that encourages you to linger and savour each afternoon tea session. Whether you choose a cosy corner with plush seating or a sunny outdoor terrace with views of the city, these establishments will provide the perfect setting for your afternoon tea sessions with their tranquil and peaceful ambience.
Additional Services And Themed Menus
Lastly, to further enhance your afternoon tea experience, some bistros in Newcastle even offer optional extras such as champagne or prosecco to add a touch of sparkle to your celebrations. You can also find themed afternoon teas, such as a seasonal or holiday-inspired menu so that each visit becomes a memory for you to cherish and remember. Some bistros in Newcastle can even offer
healthy eating and drinks options
if you want more nutrient and health-conscious treats.
Conclusion
When elevating your afternoon tea experiences,
Newcastle's bistros
provide the perfect setting with an atmosphere of elegance, flavours that delight the palate, and a genuine passion for making tea. Whether you're a resident or a visitor here, take the time to indulge in an afternoon tea at one of Newcastle's charming bistros and feel rejuvenated and relaxed. So, the next time you find yourself in this city, you must treat yourself to a delightful afternoon tea at one of the renowned bistros. Allow the soothing aromas of tea, exquisite dishes and snacks, and warm hospitality to transport you to a world of indulgence and tranquillity.